Looking for an exhilarating, memorable adventure to add to your next vacation in Big Sky? Try ziplining! Many people only associate ziplining with tropical getaways, but it is an excellent way to experience any destination's beauty, no matter its terrain or weather. Gorgeous Big Sky is no exception. Come get to know Big Sky as only few have- from the air!
Ziplining in Big Sky is an awesome way to get your adrenaline pumping. You'll feel like you're flying as you race through the sky, getting a hearty dose of adventure while taking in unmatchable scenery. No matter your age, skill level, or scenic interests, there is an awesome ziplining experience in Big Sky waiting for you.
Four main companies offer ziplining in Big Sky. Those companies are Big Sky Resort, Montana Whitewater, Yellowstone Aerial Adventures, and Yellowstone Zip. Each company's course varies, so in theory, you could visit each course and have a completely unique experience.

Photo from https://bigskyresort.com/summer-activities/zipline
Big Sky Resort is home to the longest zipline in the Yellowstone Region. If you're looking for a breathtaking, scenic ride, check out their Nature Zipline, which is a four-line course. Each line ranges from 350' to 500' in length and 30-60 feet in the air. Frequent Big Sky skiers will love getting to experience some of their favorite ski runs in the summer. You'll start your adventure with a short hike up Moose Tracks drainage. From there, the first line will land you at the bottom of Hangmans. The second line ends near the bottom of Middle Road/Lower Calamity Jane, the third line travels across Moose Tracks and ends beside the Pacifier runout, and the fourth line crosses back over Moose Tracks, where the trip began. There is no shortage of views on this course!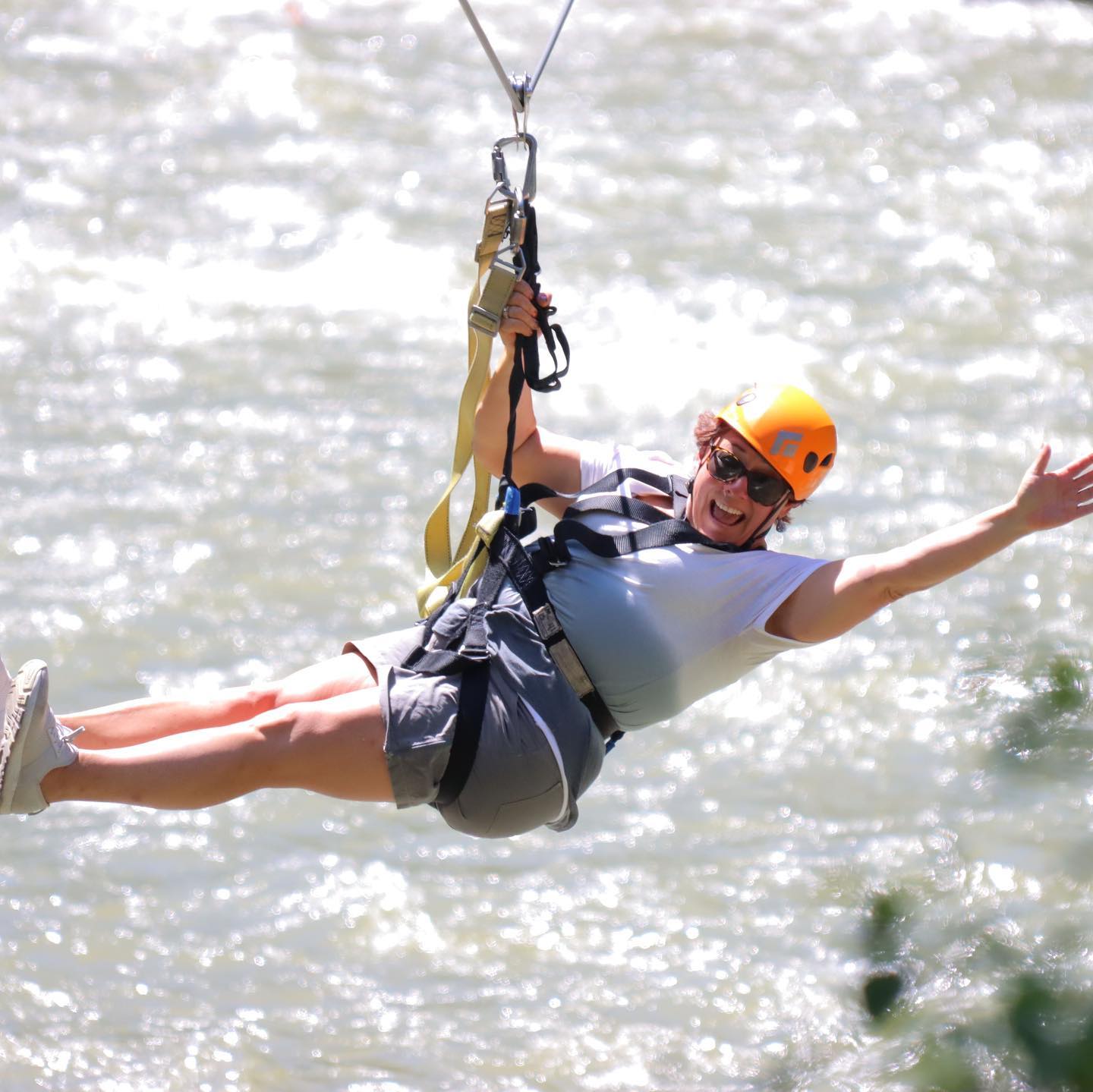 Photo from facebook
Montana Whitewater is located on the Gallatin River. On their ziplining tour, you'll get to see limestone cliffs, pine forests, and a rushing river. To begin, you'll have to ascend sky bridges to a tree platform 55 ft in the air. From there, you'll get to "zips" across Gallatin River. You'll have serious fun soaring over the beautiful terrain. You may recognize the area, as the film A River Runs Through It was filmed on the river!
Photo from https://www.yellowstoneparkzipline.com/
Yellowstone Aerial Adventures' Zipline Adventure Park is also located on Gallatin River. This company features the only self-navigating ziplines in the country, making it a truly unique experience. You'll leave feeling like a ziplining all-star! They also feature a 49 adventure course with elements as high as fifty feet off the ground. Talk about an adrenaline rush!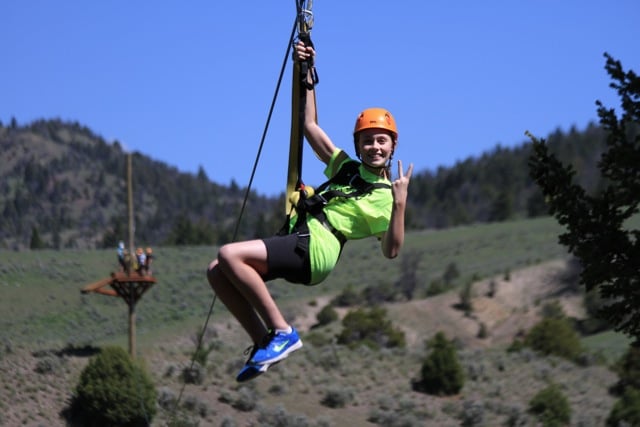 Photo from https://yellowstonezip.com/gardiner-photos/
Yellowstone Zip offers zipline and canopy tours, right in the shadow of Yellowstone National Park. They have two zipline locations. Their Eco Zipline tour, which is located at the north park entrance, allows guests to soar over a historic mountain ranch and spend some time learning about local ecology. At their Gallatin Canyon location, guests can fly over Gallatin River and learn about local history. Both adventures are excellent and will guarantee that you leave with an expanded knowledge of Big Sky and of Montana in general.
Make sure to check age, weight, time, and other requirements before you book your ziplining adventure. Preparation is key to having an outstanding day of ziplining in Big Sky! Do your research and then reserve an exciting Big Sky escape today!