Hands down the best place to spend an evening in Big Sky is at the Gallatin Riverhouse Grill. A one stop good time for couples, families, groups of friends, whoever. This cozy little cabin has a warmth and liveliness that will make you feel right at home, comfort food for the soul, and entertainment for the whole family.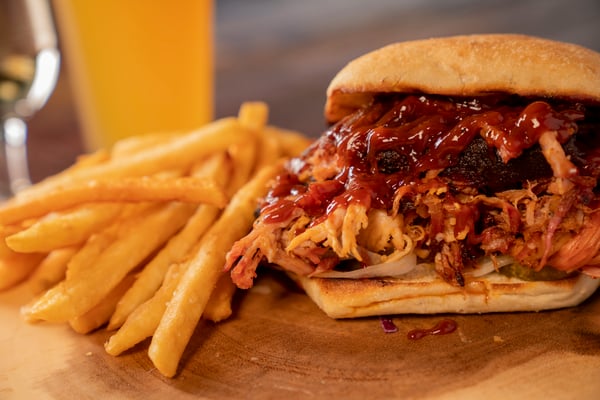 Food
You can't go wrong with a good Texas Style BBQ. Their barbecue is dry rubbed with their own house made blend of spices and slow smoked for 12-18 hours. Enjoy a classic side of beans, coleslaw, and cornbread. Another delicious comfort food (and my favorite) is their crispy fried chicken. Get a three piece chicken dinner with the classic sides for just $7! Menu

Games
And for your nightly entertainment, they offer pool, ping pong, and Pacman. An open area for the kids to play doubles as a dancefloor on live music nights. If the weather is nice, you can even take a step out onto the deck for some breathtaking views of the Spanish Mountains.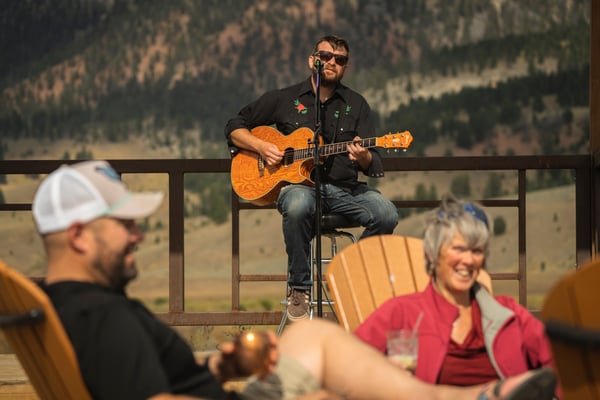 Music
The Gallatin Riverhouse hosts many live music events throughout the year and a full schedule listed on their website. Upcoming shows include Josh Moore, Mike Haring, and the Rocky Mountain Pearls. It is the place to get those boots tappin and beers tipped back; a sure good time while visiting The Big Sky.