Winter weather has generously been dumping early season snow on the mountains of Montana this week. Big Sky was predicted to receive a foot of snow and looks to have a few more days of snow ahead!
It was a white October and lending to an even whiter November. Snow-making crews were given a lending hand from Mother Nature with natural snow creating a great base for Opening Day on November 22nd.

I can't think of a better start to the Thanksgiving holiday than kicking off the 2018/2019 ski season with my friends and family on the mountain. A big appetite for turkey and all of the fixings is sure to be built after getting in some fresh turns. I'm getting giddy with anticipation thinking about the snow and ski season ahead!
Opening Day along with early season skiing could provide for some amazing powder days! It can also be a great time to take advantage of cheaper prices traveling to the mountains.
To book your next Big Sky ski trip, visit www.justbigsky.com for information about lodging and things to do around town. Many restaurants are offering early season deals. Now is a great time to start making that Big Sky dream vacation a reality!
Photo: This little kid was so excited about fresh snow that he got a head start to shredding this season!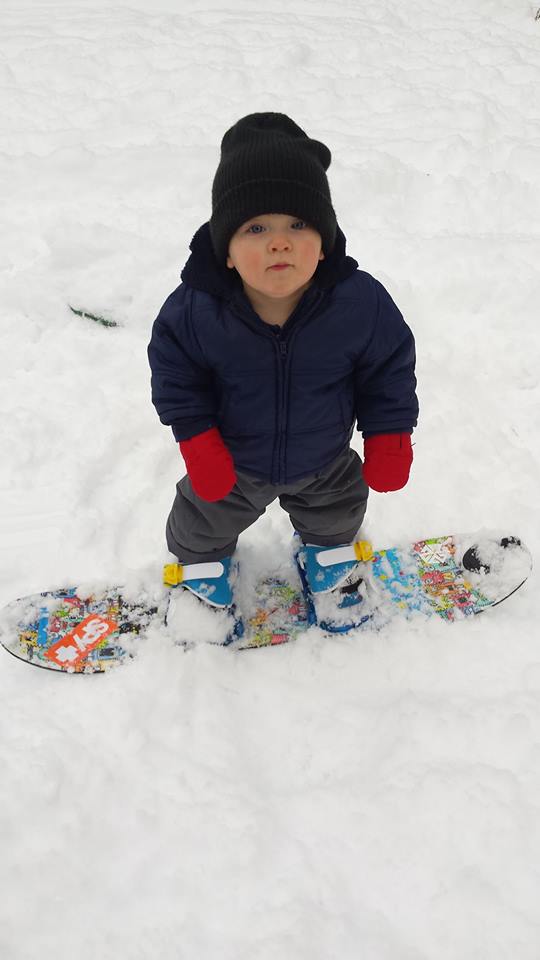 NOAA: Accumulating Snow For Big Sky Resort, MT Tonight- Thursday Morning | 8-14″ of Snow Is Expected To Fall